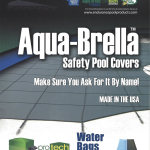 We are pool cover specialists with over 10 years' experience, we use the highest quality safety covers in today's market. We also boast the only U.L. listed safety cover available. With its patented optional Micro Magic Filtration System, water is filtered to 75 microns before entering the covered pool. Double webbing that provides up to 50% more strength over single-ply webbing and spacing that never exceeds 25 sq. ft. ensures a strong, safe cover. Optional coping protectors keep the finish of your pool's coping like new.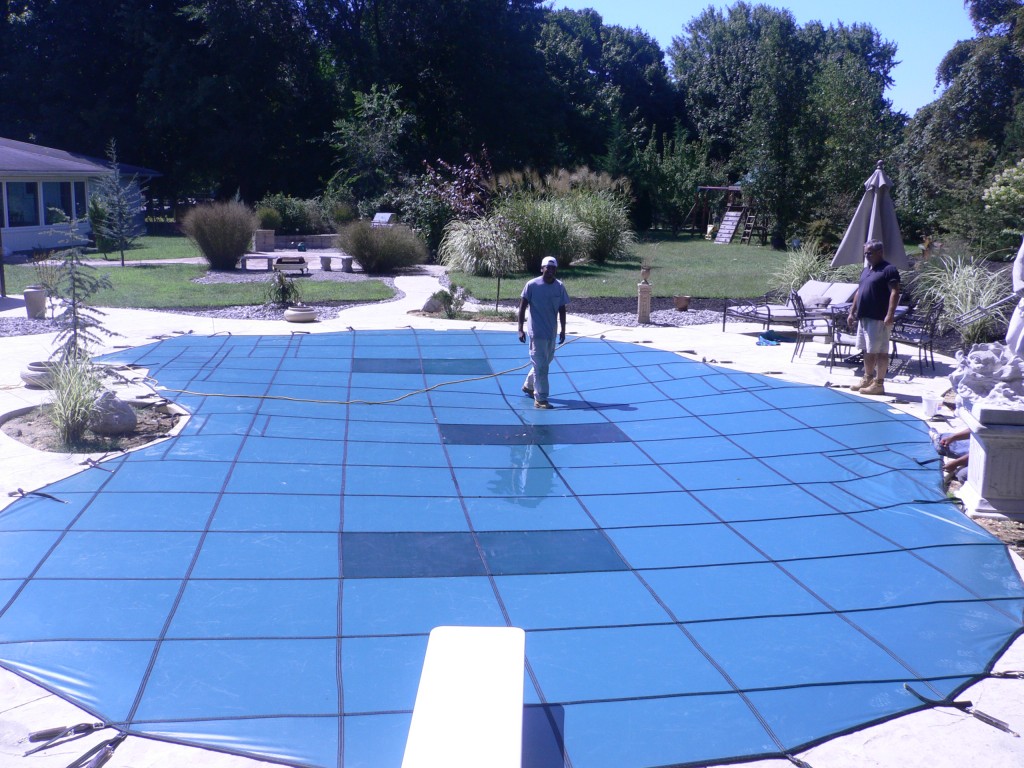 Safety Pool Covers are designed to protect the investment you just made and the ones you made it for, your family. Once installed, the Safety Cover will help prevent accidental intrusions by children, pets and unwanted critters and debris. We can help you every step of the way, from cover design and material choices to a quality installation.
Pool City offers mesh covers for maximum drainage and solid covers that block 100% of sunlight in a variety of material weights and sizes. All can be custom designed to fit any size or shape pool precisely, including any special features such as raised walls, diving boards, stairs and rails.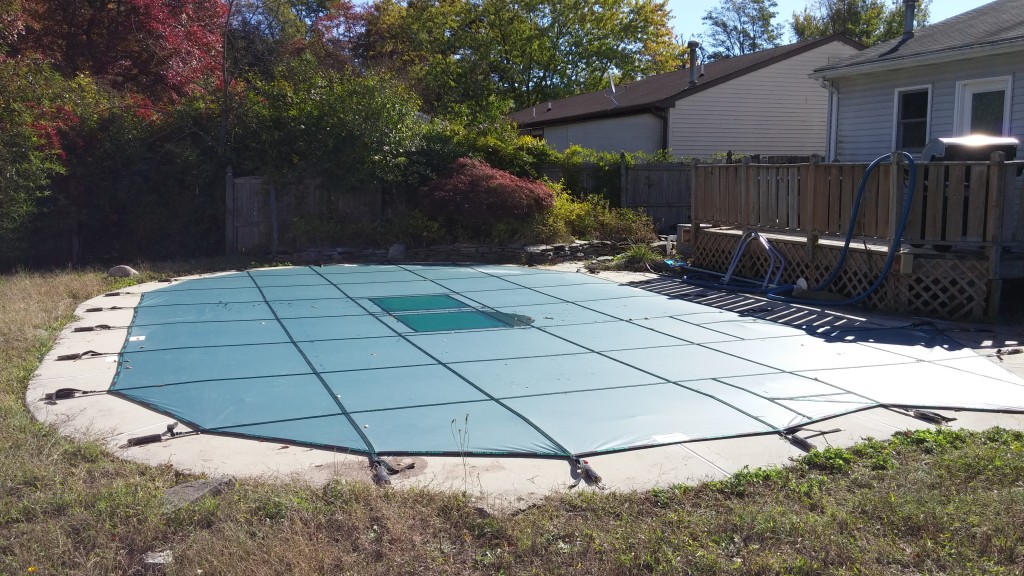 HOW THEY WORK
Swimming pools lose energy in a variety of ways, but evaporation is by far the largest source of energy loss. Evaporating water requires tremendous amounts of energy. It only takes 1 Btu (British thermal unit) to raise 1 pound of water 1 degree, but each pound of 80ºF water that evaporates takes a whopping 1,048 Btu of heat out of the pool.
The evaporation rate from an outdoor pool varies depending on the pool's temperature, air temperature and humidity, and the wind speed at the pool surface. The higher the pool temperature and wind speed and the lower the humidity, the greater the evaporation rate. In windy areas, you can add a windbreak—trees, shrubs, or a fence—to reduce evaporation. The windbreak needs to be high enough and close enough to the pool that it doesn't create turbulence over the pool, which will increase evaporation. You also don—t want the windbreak to shade the pool from the sun, which helps heat it.
Indoor pools aren't subjected to the environment, but they still can lose a lot of energy from evaporation. They even require room ventilation to control indoor humidity caused by the large amount of evaporation. The ventilated air also must be conditioned, which adds to the energy costs.
Pool covers minimize evaporation from both outdoor and indoor pools. Covering a pool when it is not in use is the single most effective means of reducing pool heating costs. Savings of 50%–70% are possible.